Go Birding at Sattal, Pangot & Chanfi
December 2019
Since long Sattal Birding was on my checklist and finally it happened. What best other than such enriching birding experience could be to end a year. The vibrancy and the color splash of these birds is a feast to the hungry camera lenses. Inspite of the minus temperature we were happy souls to list  roughly 75+ bird count in 3 days (some very season specific and some quite rare) covering areas of Sattal, Chafi and Pangot.
Sattal is unique for its biodiversity and ecological amplitude. Sattal, meaning seven lakes, is the perfect feeding and breeding ground for birds and also the best place to make a birder of you.
Sattal is 22 kms. away from Nainital. Most tourists who visit Sattal come here for boating, enjoy the lakes around and the return to Nainital. It is widely reported that Sattal has over 150 species of resident and migratory birds and countless other mammals, reptiles and insects. Sattal (seven lakes) is a fresh water lake and as the name suggest consist of a cluster of 7 interconnected lakes around it viz. Purna Tal, Sita Tal, Ram Tal, Laxman Tal, Panna or Garud Tal, Sukha Tal or Khurdariya Tal and Nal-Damyanti Tal. It is located at an altitude of 1370 mtrs. with Oak & Pine Forests around. You can spot a lot of migratory birds too up here at Sattal. Lately, it is being recognized as a very good briding destination as well.
There are many home Stays comfortable budget stays. There are various stops for birding around the lake. Most of the birdwatchers who visit Sattal end up going to the "Studio Point" which is on the right side of the main road. It is a must visit place for every birder. The lighting and the natural environment makes it perfect for birdwatchers to capture excellent images of a variety of species of birds that visit the Studio to drink water and for food. Another place that has gained popularity for birding are the Hides. There are three to four different hides gaining popularity for birding. Among all this hides, Ashram hide is the most famous and is a great place to observe and photograph several species of birds.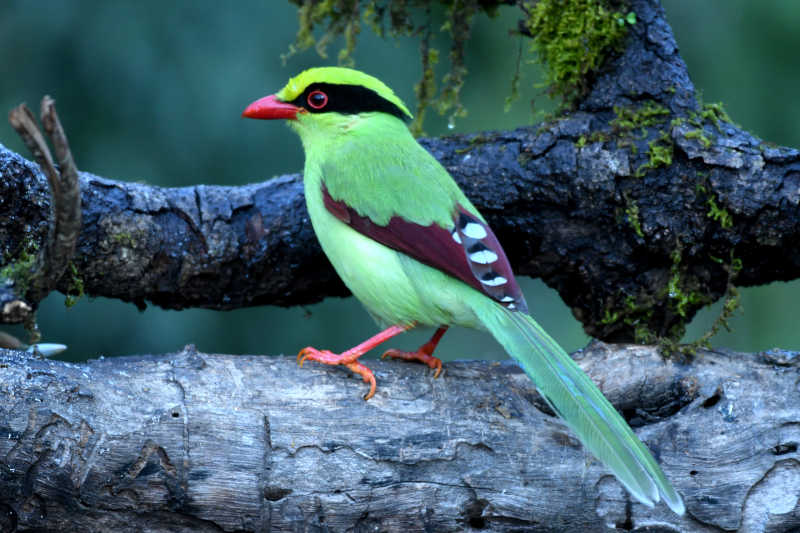 Sattal experiences quite a pleasant and enjoyable weather during summers. The place is warm in a comfortable way and evenings are cool. The winter season is freezing cold but the views it offers are simply breathtaking. The winter season of Sattal begins in November and stretches to late February. It is a great time for trekkers, as the snow-covered roads make up for a perfect adventure. 
Sattal Lake is a perfect destination to spend some adventure and chilling moments. One can easily reach this lake overnight from Delhi or nearby places. If you haven't been to this place before, we hope you join us for our next birding trip to Sattal. 
For any Further Inquiry please feel to write us at booking@jungletrail.in